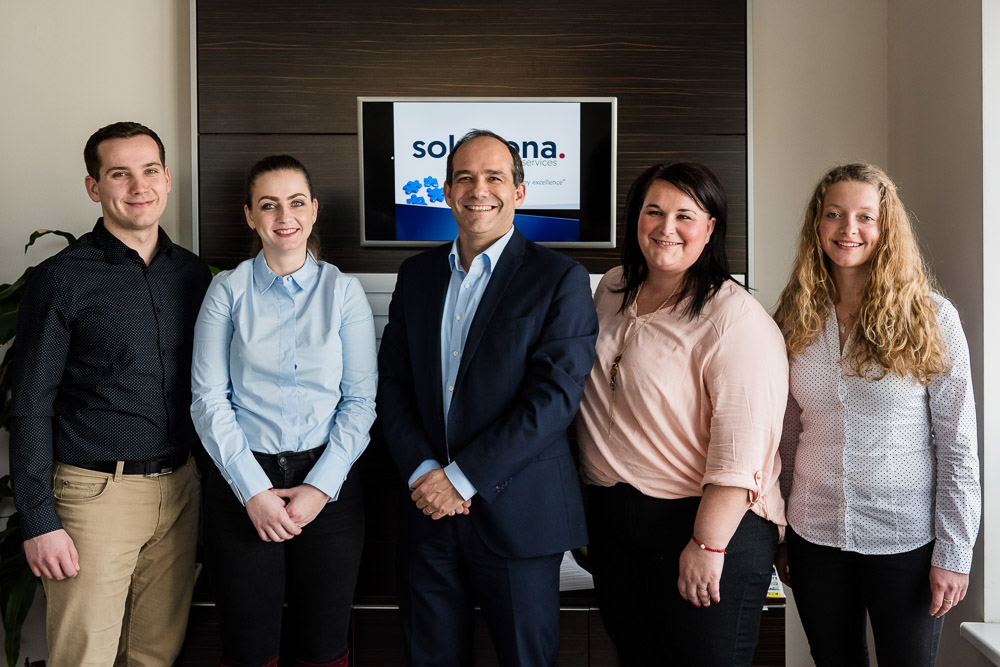 SOLUZIONA is more than a company providing personnel and accounting services. We offer comprehensive packet of solutions for personnel issues, payroll and accounting agenda. The mission of our company is responsible, precise and prompt satisfying of clients demands.
We have developed a team of experienced specialists who have been involved in the human resources and accounting field for many years and know a lot about the needs of both employers and employees.
Our consultants and accountants garant professionalism, quality, responsible work and confidentiality.
We work in the whole Slovakia
We speak: